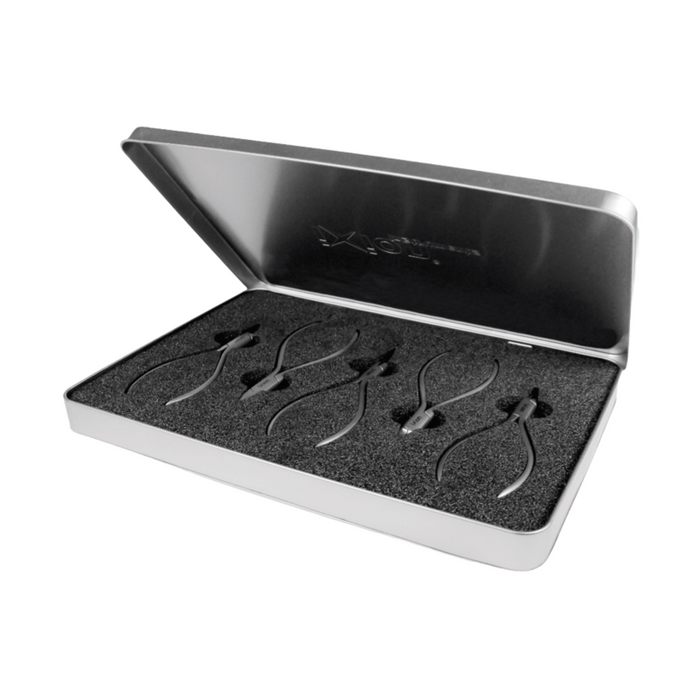 Ixion Aligner Instrument Set
Original price
$793.28 USD
-
Original price
$793.28 USD
$793.28 USD
-
$793.28 USD
Current price
$793.28 USD
Aligner Pliers are used to create or modify for application points. They generate additional pressure and guidance to move the selected tooth into the desired position. Lastly, they create force points to individualize and optimize the biomechanics; increasing the efficiency of aligner treatment.
How are they used?
Direct use on the thermoformed aligner material
No heating of the pliers is necessary
Application points touch the tooth surface or on interdental papilla depending on the plier
Aligner Plier Set includes:
Contains all 5 of Ixion Aligner Pliers in a metal Ixion branded presentation case.
IX887 Ixion Aligner Plier - Torque
IX888 Ixion Aligner Plier - Rotation
IX889 Ixion Aligner Plier - Retention
IX890 Ixion Aligner Plier - Tear Drop
IX891 Ixion Aligner Plier - Hole Punch
Delivery Time
Estimated delivery time: 2-4 business days