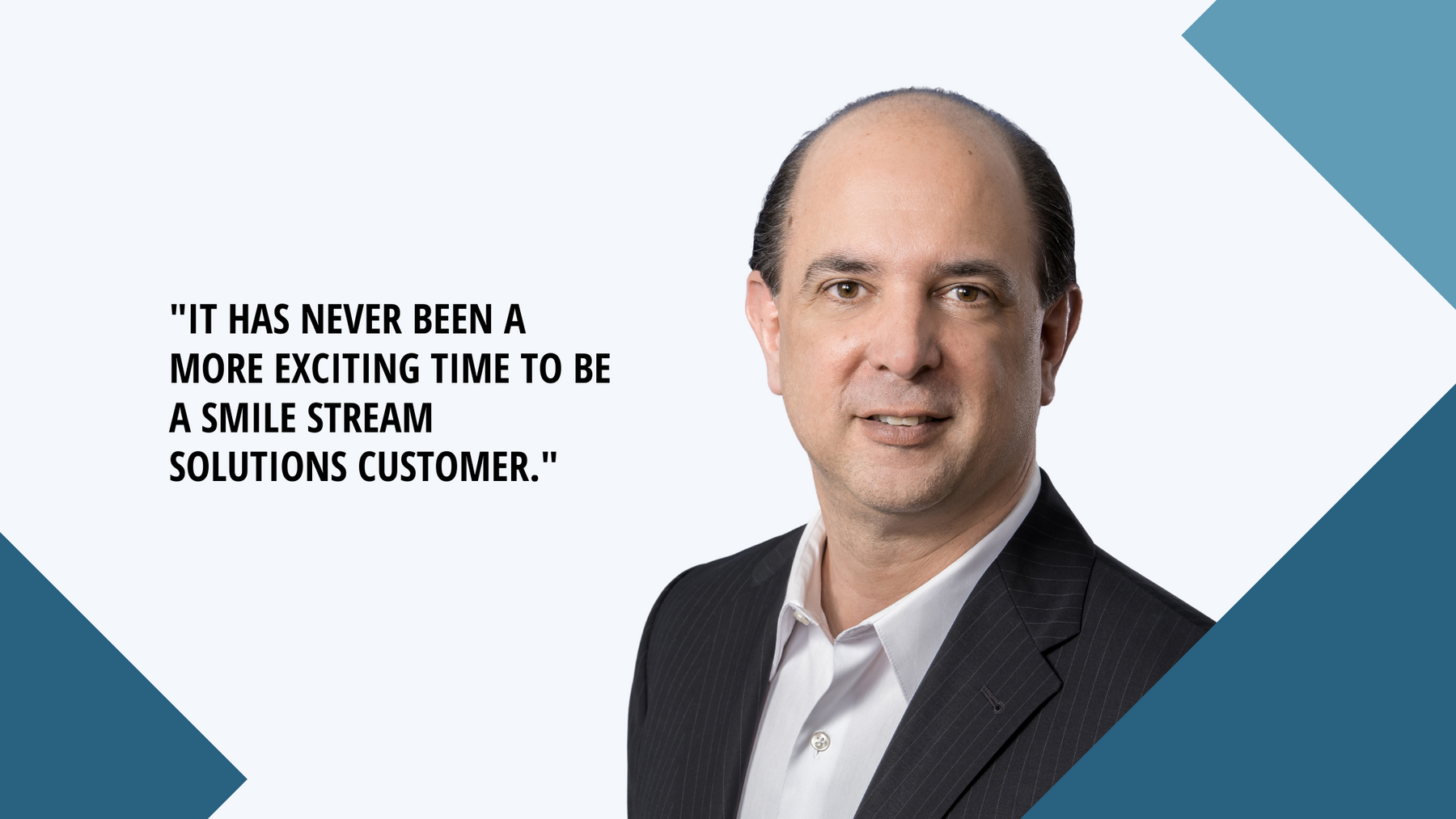 Message from the CEO
Dear Valued Customer,
 As the newly appointed CEO/President of Smile Stream Solutions, I wanted to express my humility and gratitude for this opportunity, as well as my appreciation to each one of you – our Customers – for your consideration and patronage amidst a highly competitive marketplace.
 Please know that I have 26 years of experience, every one of which has been dedicated to the Specialty of Orthodontics. I have held positions from Sales & Marketing to R&D and Procurement, ultimately advancing to Executive Leadership. Along the way, I have had the privilege of working with some of the greatest clinical educators and inventors of our time in Dr. Roth, Dr. Andrews, Dr. Gianelly, and others. As a result, I have great respect for what you do, as well as the verification and validation process in determining the efficacy of what products we bring to market – all then contributing to the standards of care and quality treatment outcomes of Patients.
 Moving forward, I will be making that experience and conscientious integrity part of my Vision for Smile Stream Solutions, along with a Mission to enhance the vitality of Your practices through Solutions that Increase your Efficiencies, Decrease your Cost Bases, and Improve your Bottom Line.
 It has never been a more exciting time to be a Smile Stream Solutions customer, as in the coming weeks, we will be rolling out new product and service platforms that include:
An end-to-end Aligner System

An exclusive line of high quality Hand Instruments

A line of Adhesives products

A truly hydrocolloidal chromatic Alginate
 Beyond those, however, we will also be partnering with Best In Class providers of Value Added Solutions meant to further support your needs during these dynamic and challenging times.
 Thank you, again, for this amazing opportunity to serve you. If at any point, you would like to speak or meet with me in person, please contact me directly to schedule a connection – it would be my pleasure.
Sincerely,
Tom Macari, CEO/President